The Simplicity of Desert Valley Blooms & Gardening of Colorado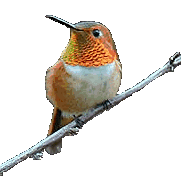 Creative Sprouts
​
Take a little dirt and rub it into your hands, then image all you can grow just by feeling the earths rich soil.
My website has a few clippings for all. From hand painted flower art, to green houses that I think are simple and fun. The potters shed, where I have stored some inner writings. Sit back on your garden bench and read some of my own feathered pin poems or current blog posts. Tweet to your friends and fly like the wind to the next Gardeners Glove idea.
Potters Shed
Thirsty for some new ides? Well, sit back and enjoy some I have posted for everyone's enjoyment. Simple ideas that you can make, bake or create using a few fun ideas I have had over the years.
Gardening ideas sprout up all throughout the year, so never think they are just for Spring or Summer projects. Start with the basics, a good pair of gardening gloves, some handy garden/yard tools and remember your garden hat. Whatever you plant don't forget to give it water, then just sit back and wait for the sun to give it warmth. Before you know it your sprouting a beautiful image for all to be inspired. From one tiny seed an idea begins and then grows into a mountain of beauty.
The simplicity of Colorado Rocky Mountain gardening, which now has become desert blooms is fun and has been a lifelong adventure. So, drink in some beauty and begin to dig into a new area this year.
Diggings & Clippings
C. Dianne Wall will show one of a kind and creative dazzling garden art.
Dianne's art pieces will show a variety of petals from garden flowers, twigs, tree and vine leaves, river moss, and other wonders from nature with fine detail.
To purchase an art piece, please contact the artist.
All Rights Reserved.
The Potters Shed is a place to not only hang your garden hat, but it's an area for storing tools and ideas for each season of your gardening pleasure.
Clean out an old shed or build a new one, just take an area in your back yard and make it as unique as you like. This is a place you can store all your gardening supplies and secrets. Dig right in and clip, cut or remove an area that will now become a work of enjoyment.