The Simplicity of Desert Valley Blooms & Gardening of Colorado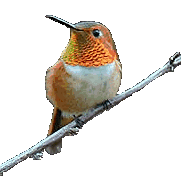 Take The Thyme
All it takes is water so they say. Well, it really does. My adventure into the watercolor art world has been a lot of fun. My first real watercolor hangs proudly in my bedroom. My favorite flower is the bearded Iris and therefore painting one with a beautiful blue bird was a treat for me. What I like the most about watercolors are that if you make a mistake don't worry all you have to do is add water and it's like an eraser. Just correct your error and move on.
I'll show some of my paintings here on my website. I have given several away to very loving homes. All done by watercolorist: C. Dianne Wall
Enjoy!
The Watering Can...
Another favorite painting that took me an afternoon to paint. My feathered friends will be flying in and out of my webpages.
I like to use a variety of colors while adding the natural tones to all my art works. This painting is framed in a beautiful antique frame.