The Simplicity of Desert Valley Blooms & Gardening of Colorado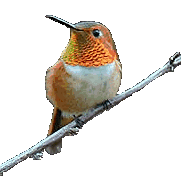 Take The Thyme
Garden Green House
Now I have waiting a long time to get a green house, so this last summer I found the perfect one for me. All I read on the instructions was that it would take a full afternoon to assemble, yeah right!!!
It all began with me meeting a very nice lady down the road and around the bend from me. While purchasing a hunting vehicle I saw in the back distance a ranchers green house. What is a ranchers green house you ask? It's a hand made quonset hut shaped inclosed area. I'll call this one "Kerri's green House" as that was the ladies name that had the green house placed out back from her house. She walked me over to look inside the green house and as she rolled back the heavy tarp door for me to look inside, I could see her face was of pride and joy in showing me her hand built structure. She said, it only cost about $130 to make. Wow, I thought. That doesn't sound to bad. However, because I don't live on a ranch or out in the country I have to think about my neighbors and the space that I have, therefore I chose to use the green house you see below. I like Kerri's green house and maybe next spring I can invite her over for a fun day of building and creating a new area I can use for a vegetable garden.
I think Kerri's green house is special and all she has to do is pull down the trap at night and that keeps it warm inside and keeps the critters out.
Thanks Kerri for showing me your idea and let's get together soon!
Dianne's Green House
Remember me telling you the instructions said it would take a full afternoon to assemble this? It took three days. Then right after that I came down with the shingles to my face and eye.
It wasn't real hard and for the most part fun. I took all my herbs that I had around the yard and the two tomato plants and I planted them inside right away. Then I made my walk way, the same as Kerri had, using yard stepping stones. Added four bags of top soil and four sacks of miracle grow, then sprinkled bark down on the ground.
Every garden area needs the sound of water, so I placed a fountain inside and added solar light up hummingbird, dragonfly and rose flower in different areas of the green house. At night the whole green house has a beautiful colorful light show of red, green, blue and gold tones.
I am the envy of the neighborhood. Next door neighbor was so impressed they ran right out and got a green house just like this one. My water sprinkler is an antique one that I place into the house each day and a soft sprinkle of water will met down everything.
BTW: don't forget your garden hat.
Fresh cut sod was placed around the green house. Every evening I sat in my wicker rocker and watched the green house come to life.
Below is what the plants looked like after just a few short weeks. It was amazing to see the miracle of a starter plant take off and grow so fast. I planted my herbs first as I like fresh herbs for my garden salads. The two tomato plants took over and next year the Kerri's green house can house them along with some carrots, beans, radishes and other veggies. For now this green house is for my garden salad stuff and really just for my enjoyment of planting a few things I like. The maigolds in each corner kept the bugs down and kept the grasshoppers out. My garden friend, the small garter snake found its way inside my green house late fall as I was clearing out the plants. That snake sure likes my yard.