The Simplicity of Desert Valley Blooms & Gardening of Colorado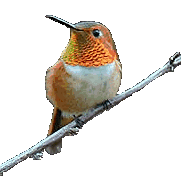 Thank you for stopping by my gallery of friends. I will show just a few of my hand painted flower art pieces. Over the years (10 years) I have been making these petal creations and most of them I have given away. Several I have sold too. These days I fill my days with creating many other designs that soon I will be posting on my website, but for now please enjoy these.
Sisters
June, Gloria & Dotty
Garden Society was a real treat to make. These ladies show a flair for elegance as they gather together for this group photo. The Garden Society picture is made with a variety of pressed flowers, along with hand painted areas to give a look of true beauty. Each lady is wearing a strand of black pearls with a gold pendant, representing they are joined as sisters in a society of true garden friends. This stunning creation will be admired for years to come. Private collection.
Meet :
June, Gloria and Dotty.
These beauties have won many ribbons and awards.They were a lot of fun to make. Made with Hollyhocks, Petunias and Iris.Private Collection.