The Simplicity of Desert Valley Blooms & Gardening of Colorado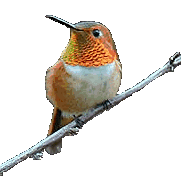 Take The Thyme
Best of Friends
-Timeless Seeds-
From a tiny seed, a tree is planted.
As the years pass, a limb touches another.
From each season, brings one more branch.
As I look upon it, I can see you and me.
Though far apart, but still in my heart.
Written by: CDW 2013
Garden Poetry...
Beyond my Garden Gate
Started a garden out back,
from seeds in a little brown sack.
Planted each in a row,
sat back to watch them grow.
Around my garden is a white picket fence,
gate locked so words may never mince.
As tiny as it may seem to be,
God's creations are all around me.
Written By: CDW 2013
I have written several Poetry books and here are just a sample few I have posted for my website. The painting I have painted to go with each poem.
Enjoy!
Something Lovely
Red, yellow and blue, a touch of pink will do.
Green moss, bow tired tight, eucalyptus to give it height.
Lavender, Jasmine and Cranberry, all assembled and ready to carry.
Tiny card with touching words, and paintings of beautiful birds.
Something only the eye can see, in us all is something lovely.
Written By: CDW 2013
Other poetry books I have written include: Patiance of Love, Angels Among Us and Visions To Keep.
These poems are from the "Dream Garden: Poetry book.