The Simplicity of Desert Valley Blooms & Gardening of Colorado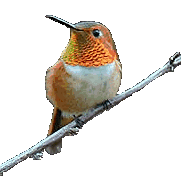 What's inside the Potters Shed? Lot's of helpful idea, but most important the right garden tools. I'll show some of my favorite gardening tools as I show some yard pictures. If you have a shed or small area where you like to transfer a plant into a container or you want to store your garden apron and hand tools, then the Potters Shed is what you too can add to your favorite place.
For me my Potters shed consists of all my gardening needs, including a place I can call my own. Now I like to go to yard sales and thrifty shops hunting for antique or rather old gardening tools. I find them to be the best. Just a little TLC of cleaning them up and you have a treasured hand tool that will last another 40 years.
How does your Garden grow in other ways? It takes a lot of nurturing to have a beautiful garden of friends. It is the quest of The Gardeners Glove to find tiny seeds along the ever changing seasons and begin to build long and lasting petal friendships. Starting with roots cultivating in the rich earth, we begin to care for our garden of friends by adding new seeds along the way, giving a variety to our flower beds. As we continue to drink in the sunshine of growth we can feel a warmth that lasts and begins to stretch our roots. Rainy days may come, but our stems are strong to endure. Before we know it there is a bud and then a blossom. Our bouquets then bring together individual unique displays of color and presentation for all to share. So, dig in and plant or replant a beautiful friendship of giving something special that has grown from your planted hands of creativity.
Potters Shed isn't just for supplies. Here I have added areas for the feathered friends in our lives. Whether you enjoy a pet bird or find happiness in the thriving variety of outside wild birds, feeding and caring for all birds is an area for bird lovers alike.