The Simplicity of Desert Valley Blooms & Gardening of Colorado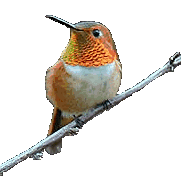 Garden Retreats: Victorian Gazebo
Are you building your dream back yard? I have been trying out different things in my yard for years now. Each spring season I add one more item to make my yard a better place. A fountain, a bird bath or just new flower seeds to plant, whatever I buy I know not only I enjoy, but all the neighbors do too.
Imagine if you will, a lovely work of art has just begun right before your eyes. From piles of wood resting on the ground in the back yard, to a vision yet to be. A beautiful gazebo with Victorian flare is what I have always wanted in my back yard. A special place that is quiet so that I may reflect my deepest thoughts. Can anyone ever know how just sitting in a peaceful setting can truly inspire one to think or better yet to write their feelings for others to enjoy. My sanctuary will become my everlasting solitude that only I will feel a comfort and peace that is there for just me. Surrounding the gazebo I will fill the ground with rich soil so that every flower I plant has a fresh new start. I love deep purple Iris, Iris of different colors are my favorite of all flowers. So a bouquet of Iris circling the gazebo will be my first choice.
Nestled down below and just a few inches ahead of the Iris will be a colorful variety of small flowers that say this is a beautiful place, one that if you went back into time, you would feel so lady like again. What a wonderful feeling to dream you were in the early 1900's and wearing a soft spring long flowing gown with matching spring hat filled with flowers upon the brim. You see a woman sitting in the gazebo sipping fresh brewed tea and enjoying the morning's brisk air. A blue bird flies by and sings a cheery little tune and the morning begins. Whether she takes out a book to read or jots down a few inner words in a personal diary, she has entered a place of calm.
Fresh growing ivy snake through the trellis and tiny morning glories spread their leaves. At the entrance there are two wild pink rose bushes ever climbing toward the sun, giving the gazebo the Victorian flare. The combination smells of all the flowers can be engulfed as one walks toward the sanctuary. There is a red brick walk way and to the side of the walk way are ground covering purple and white flowers that bed down close to the walk way giving a dainty lure to the gazebo ahead.
Once the gazebo was built it needed to be painted in a soft semi white paint that cried out the words, fresh and clean. Then the flowers were placed and all the last minute fuss was given to a structure of wood that once lay flat to the ground, it was time to reflect on what really was the idea for all this. It was to be enjoyed! Resting on a beautiful oak round pedestal table in the center of the gazebo is a vase filled with white orchids. This special flower will forever show the everlasting love one has for whomever they are thinking about. Many people have places they go or a place in their home they like to spend time in, all alone.
Some have the perfect garden area where they can sit and have time to themselves. A gazebo is a place that takes that entire one step farther in that it is a circled effect that enfolds you and becomes you. Who can resist a summers kiss under a fragrant arbor or have a few moments to just dream. Isn't that what a rose garden does? Makes you dream as you pass by all the different colors of beautiful roses that someone has patiently placed in the ground then nature took it from there.
My Victorian Gazebo holds a special thought in that I hope one day all my children will sit under the same crisscross of boards and either, dream, write or just take time to think. A thought becomes a dream and a dream becomes one's life. Never forget your dreams, they are as much a part of you as anything you feel or think or become. Dreams can come true, if only you start with a thought.