The Simplicity of Desert Valley Blooms & Gardening of Colorado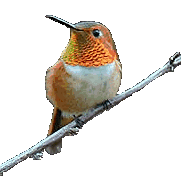 Summer Bliss..
Today I will be showing a 6 step process in painting this watercolor that I call, Summer Bliss. I chose the name as three of the flowers in this painting are among my very favorite flowers. I have used a varity of purple tones with soft blues and pinks.
Sit back and see what I do first in creating this painting.
First I drew out the flowers that I had in mind for this watercolor. This is a 12x18 sheet of cold press watercolor paper.
My color theme will be soft tones of purple, blue and pink. Surrounded by a variety of cool green colors. I will be adding two fun little creatures such as a bird and a butterfly.
Step 2 is showing the multitude of colors I have on my palate. I have one palate that I never wash off the paint. Watercolors can be sprayed with water and they come back to life. This is why I so enjoy using them.
Step 3 I have started to paint the flowers. This is a go slow and constantly see what colors I wish to add to the flowers leaf or stem, as I paint. The joy of having the multitude of colors on my palate is that I can mix several areas and come out with new colors for whatever area I am working on.
Step 4 I am adding more color to more flowers. I went on to add a bird and a butterfly.
Step 5. I have started to darken areas now. The leaves are darker and have shadow to areas. I keep going back to the Iris changing the colors. My intention is to have the Iris a focal point to this watercolor.
Step 6 is the completed painting. Once I have signed my art work I am pretty well done with it and for the most part I am pleased. That's not to say that I could go back and add or change anything, because again with watercolors that is exactly what you can do.
​
All finished and it only took me one afternoon to complete.
Hope the six step viewing helped you to create a materpiece of your own.
Happy painting fans...