The Simplicity of Desert Valley Blooms & Gardening of Colorado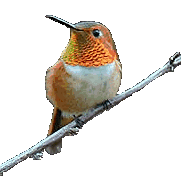 Take The Thyme
From fresh petals off of any garden flower
It all began many years ago. Pressed flowers grew into creative flower art in no time at all. These are hand made pictures that are created using pressed flowers and artistic mediums that make the masterpiece come alive.
One the person is painted, then the flower petals are cut and placed in all the areas that make each person unique.
It takes many hours to create these art pieces and no two are alike. They hang beautifully in any home and are great as a gift for that someone special. So, click on the funny mouse and lets take a walk into my artworld.
Please enjoy!
All Artworks on this website are Copyright

© by Artist Carol Dianne Wall and may not be copied, linked to, distributed, downloaded, modified, reused, re-posted, reproduced or otherwise used without express written permission. None of the art found on this website has ever been sold to any clip-art agency so if you acquired our images through any of these pirated collections, it does not excuse you from quilt.
If you are interested in learning how to license one of these images for resale in gift ware products, please inquire.
Garden Art