The Simplicity of Desert Valley Blooms & Gardening of Colorado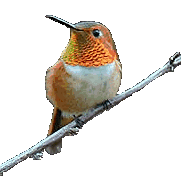 Holiday Cards
Each year I hand paint my holiday cards to be given to family and friends. It's true there are so many beautiful and cute cards to purchase, but the over the counter purchases can not compair to hand painted art.This year I went fun and silly. Each card has a matching fall leaf envalope and will be from my home to theirs.
I hope this gives everyone a hint into how easy it is to sit down and paint a few memorable art styles that others can treasure.
Happy Halloween to all.
Let's not forget Christmas cards. They can be simple to detailed, just go with your heart. Ho Ho Ho
This was such a fun gift idea I did for the holiday's. I painted 25 Christmas theme cards and then added a nice holiday inspirational thought inside the card. Each day beginning on December 1st the recipient was to open a card for that day and continue to do so for the 25 days of Christmas. It not only lifted their spirits, but they shared my cards with family and friends.