The Simplicity of Desert Valley Blooms & Gardening of Colorado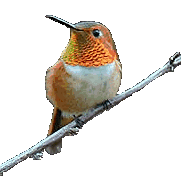 Almost as fun as building my outside green house was it to build and make my mini garden.
One stormy late afternoon while traveling and stopping at Antique shops, I kept seeing miniature furniture for doll houses and some yard/outdoor items for a doll house. Once again an idea popped into my head. Wonder what I could create with just some simple garden miniature items, some dirt and small miniature foliage. So, while standing in a nice Antique shop I noticed a small drawer that once was in an old oak roll top desk. It already had a nice gold brass handle attached to one end. I really liked the drawer and the size as I kept thinking (this would be just the right size to fit in my kitchen window).Then I had to think, now what can I line the drawer with, as I would be placing dirt, real foliage and water into this drawer and I didn't want it to leak all over the window sill. Then came the really fun part, choosing all the little miniature things that represent what I have around me every day in my own yard/gardens, to be placed into this mini garden.
I choose a deer because there are 7-8 deer that walk down the street and into the yard each morning and evening to eat the bird seed that has fallen from the bird feeders. I have several different fountains and ponds around the yard. In the antique shop I found a mini double-decker pond close to the same idea I have in my herb garden. The tiny little frog was a real find, so I added it to the pond using a material called (mini-hold by handcraft designs, Inc.) it is a tacky almost clay like material that works great for holding all the miniature items in a doll house. Do not use glue of any kind as it softens when wet. This garden needed a fence and I found the red cedar picket fence that looks country style. While looking at all the different miniature items, I thought, when I complete this mini garden for my kitchen window, the next mini garden will be a "Victorian" theme. I already have a beautiful Victorian lady and bench that she rests on and a gazebo, plus many other vintage items that will look great for that theme. From garden carts, bird baths to hanging chimes, to stepping stones I tried to find each item that I already have in my own yard. Add any small house plant for your trees. Remember to water daily.
Then another treat was finding a replica miniature dachshund dog, like the one I have that has been with me for 13 years now and rules the home. The weiner dog is black and tan, so I need to find a red haired mini dog and then it will make my mini garden complete. Lining the box with heavy plastic then stapling the sides was the first step. Then I added the dirt and a plastic round tube to one corner area so I could fill the tube with water and have ventalation for the soil. After placing all my little treasured items into the rich dirt, I then carefully watered the soil and stood back to admire my mini garden that looked sooooooooo cute. I took my creative work to the local towns fair and this mini garden won 1st. Place, Grand Champion and Best in Show.
What pleases me the most about my mini garden is how fun it was to make and those who admire it while standing in front of my kitchen window; well that brings a smile on my face. Standing in front of my kitchen window, all it took was visualization of an idea. The light of creativity really did shine with this idea.